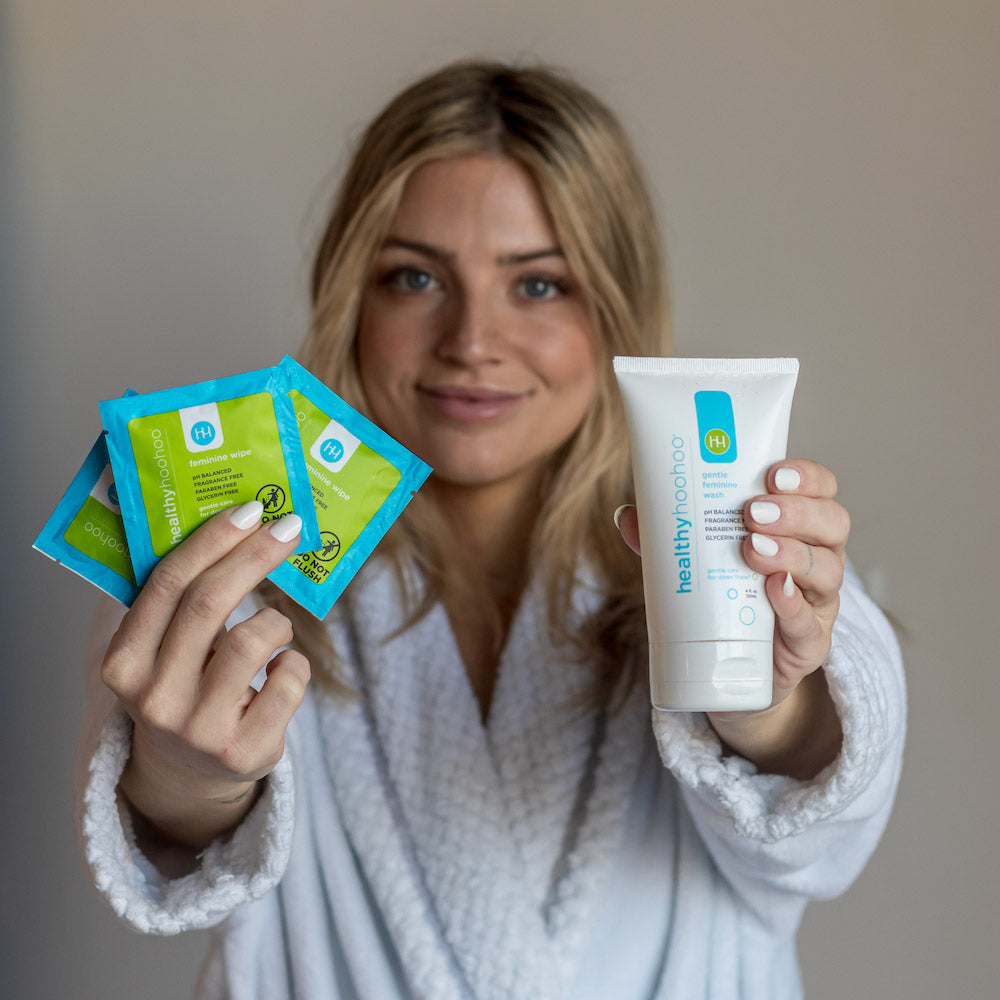 HOW IT WORKS
*Select your Healthy Hoohoo® product and choose a delivery schedule of your choice (every month, or every two months).
*Receive VIP subscription only perks (anywhere from 5-25% off!).
*Skip, change, or cancel at any time. No commitment required! Change your subscription any time by pausing, skipping a delivery, or canceling.
Have a Subscribe & Save question?
have a question that isn't listed? shoot us an email at info@healthyhoohoo.com
HOW DO I START A SUBSCRIPTION?

Starting a subscription is an easy and quick process. All Healthy Hoohoo® subscribers will need an account to manage their orders. If you don't have one, sign up here.

After you create an account, browse our website for products that are eligible for a subscription. Eligible products will have an option for "One Time Purchase," "Every 1 month" or "Every 2 months." Select your desired shipping frequency and then add to cart.


In order to activate your subscription, you'll need to place an order.
HOW DOES A HEALTHY HOOHOO® SUBSCRIPTION WORK?

Subscribing is the best way to shop Healthy Hoohoo® because all subscription orders come with a discount. Your subscription gets auto-delivered on your schedule, and you can change your products, update your address, or cancel at any time.
WHAT ARE THE SUBSCRIPTION SAVINGS?

By signing up for subscriptions, you save up to 25% on our Gentle Feminine Wash and 15% on our Individually Wrapped Feminine Wipes. Your subscription will auto-deliver on your schedule, and you can change or swap your products, update your address, or cancel at any time.
WILL I RECEIVE LOYALTY POINTS FOR MY SUBSCRIPTION?

Yes! You'll receive points for every subscription purchase. Once you have compiled enough points, you'll receive an email saying you have a $5 discount reward. In order to redeem your discount, log into your account on our website. Look at your past orders, and scroll all the way down to see your current subscriptions. There, you'll see your reward. Select the reward, and your upcoming subscription and charge will update.
WHAT ARE MY DELIVERY OPTIONS?

You can schedule your delivery for our Gentle Feminine Wash or Individually Wrapped Wipes every month, or every two months. Your subscription renews on the date you started your subscription. Your order will ship out shortly after your subscription purchase. Healthy Hoohoo ships weekdays (with the exception of federal reserve holidays). If you purchase over the weekend, your order will be shipped the following business day.
HOW DO I CANCEL MY SUBSCRIPTION?

If you change your mind, healthy hoohoo® is here to help. Your subscription can be managed in your healthy hoohoo® account, or can be accessed by our customer support team at info@healthyhoohoo.com.