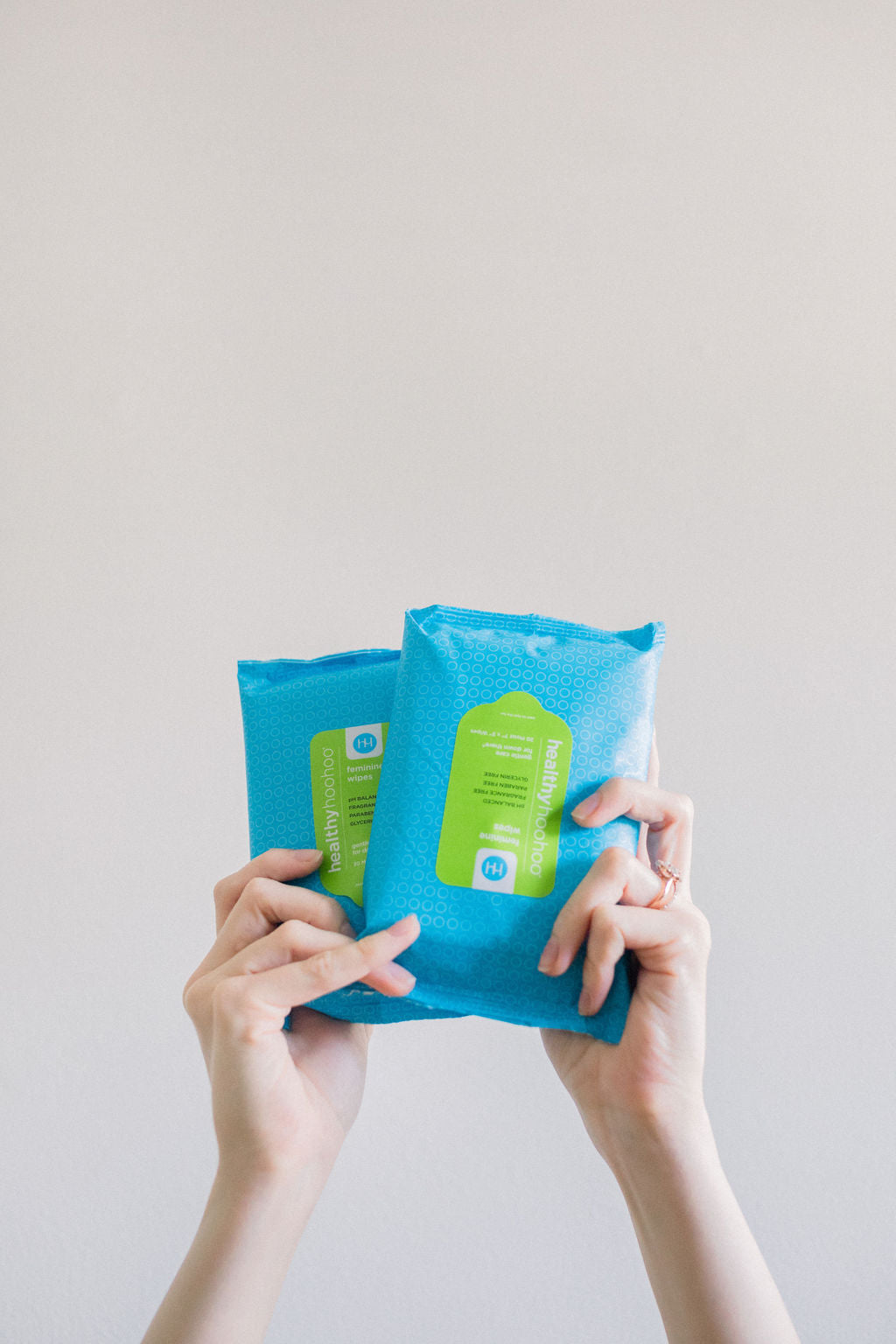 It's been one heck of a year. From COVID-19 to Hurricane Laura and devastating wildfires, there's no time like now to spread love and give back.
I founded healthy hoohoo after my good friend was diagnosed with breast cancer. Her tissue biopsy revealed a heavy presence of parabens, which are synthetic preservatives that do not belong in your body. After a mission of self-education, aided by a naturopath, a gynecologist, and all available intelligence regarding optimal feminine care, I learned mass-marketed intimate cleansers and body washes are filled with harsh detergents, parabens, and synthetic fragrances. Exposure to these chemicals throws beneficial flora out of balance, encourages the growth of unwanted bacteria, and leads to other recurring vaginal discomfort. When I (unsuccessfully) tried to find a line of products that avoided the bad and delivered the goods, a light bulb turned on, and the idea of healthy hoohoo was born.
October, the month of breast cancer awareness, is close to my heart (and boobies). My mission for healthy hoohoo has always been to help--to help women remove unwanted chemicals and toxins from their bodies by using whole and healthy ingredients, to help women become more comfortable talking about the taboo subject of sexual and intimate health, and most importantly, to help women become more educated about their bodies. This month, healthy hoohoo is expanding its definition of help. For every 30 pack of wipes you buy on healthy hoohoo's website, we'll donate a pack to a woman in need--from wildfire victims to women living in shelters. 
The wildfires that have ravaged the west coast are devastating to so many. Oregon Gov. Kate Brown called the wildfires of September 2020 a "once-in-a-generation event." With thousands evacuated and over a million acres burned, she said this could be the greatest loss of life and property due to wildfire in Oregon state history.
Based in Bend, Oregon, this was too close for comfort. I used to be a visitor and vacationer to the towns that are now completely leveled. Now, I'm a neighbor, who wants to help. 
Through the month of October, every 30 pack you buy on healthy hoohoo's website, I'll give a 30 pack to a woman in need. Help us make our feminine products accessible to these wildfire victims and women living in shelters, who have already lost so much. We hope you'll support us with this small gesture, which we hope can make a big difference.
There's something special about the state of Oregon. The sense of community is inspiring, and that's how I know--with (y)our help, we will get through this.
Be well,
*resources: https://traveloregon.com/things-to-do/ways-to-help-during-oregon-wildfires/
Comments (0)